Gr Ch Hartly How About Me For Molson (exp UK)
Sub-links for this page
Howie is on a new adverture July 2018
Howie is now in Scotland with Dr Jane Hill - Molson Shelties.
Updated: Howie gained his 3rd CC (Best on Breed) at his fourth UK show. so pending KC approval he will become a Great British Champion
To date - 7 shows, 6 Best of Breeds (2 of these BISS at club shows) and a BIG 3 in a huge group line up.
HIGHLIGHTS
RUBISS @ SSCV Specialty show 2016
RUBISS @ QLD Sheltie Show 2017
RUBISS @ NSW Sheltie Show 2018
Best Sire @ 12th Sheltie National 2018
Pictured below with his son
Lyndream Sticking Withth Times - Best in Show
Ch Hartly How About Me - Runner up Best in Show
Judge Mr H L Wilberg Norway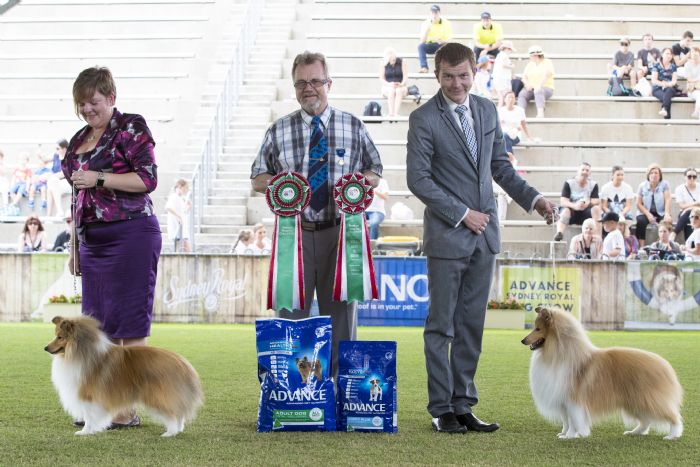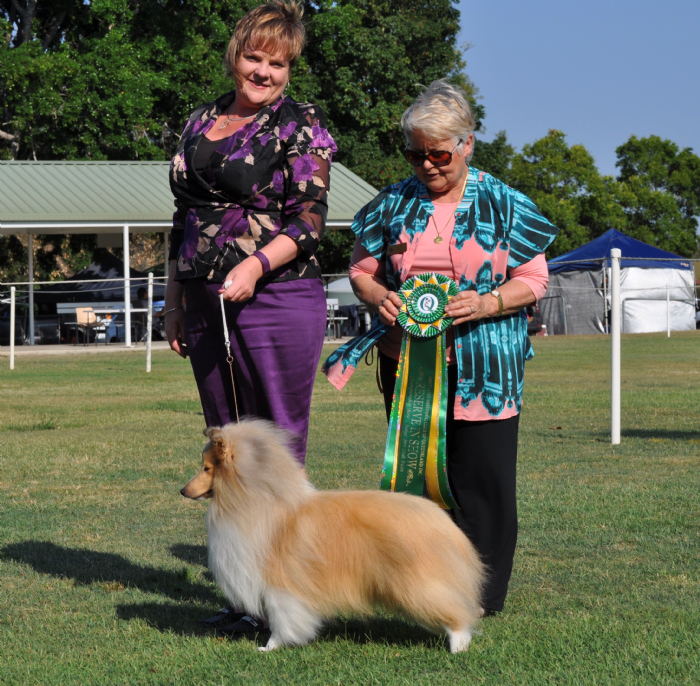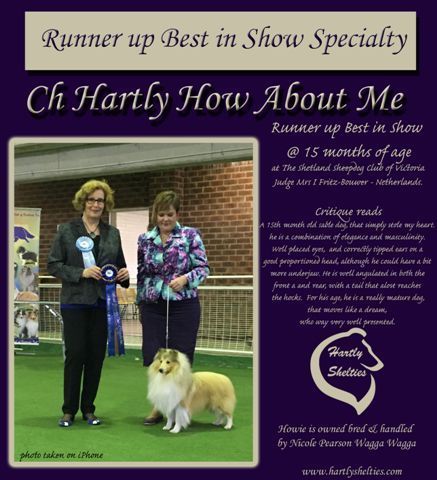 Below is a baby collage of him, wasn't he a beautiful boy right from the start.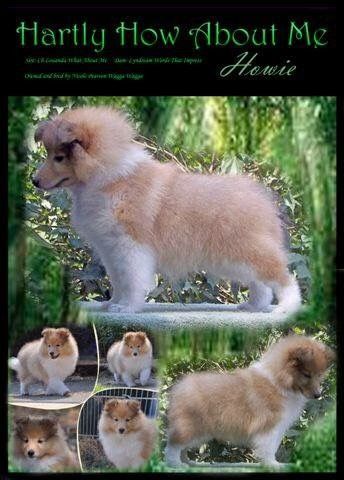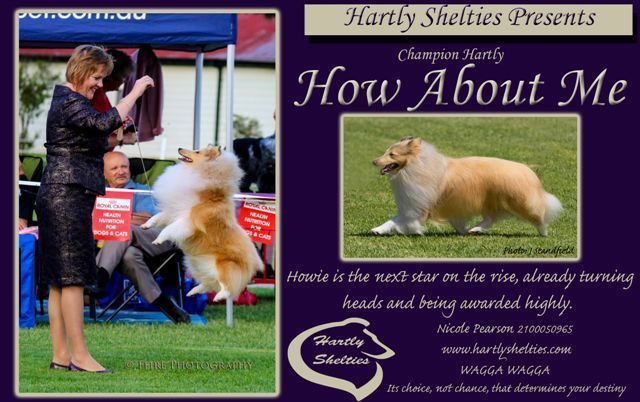 Above is Howie as a Junior dog
Multi BISS RUBISS Aus Grand Ch\ GB Ch Hartly How About Me For Molson (Exp UK)
"Howie"
View More Details
Contact Details
Nicole Pearson
Wagga Wagga, NSW, Australia
Phone : 0401234643
Email :
[email protected]